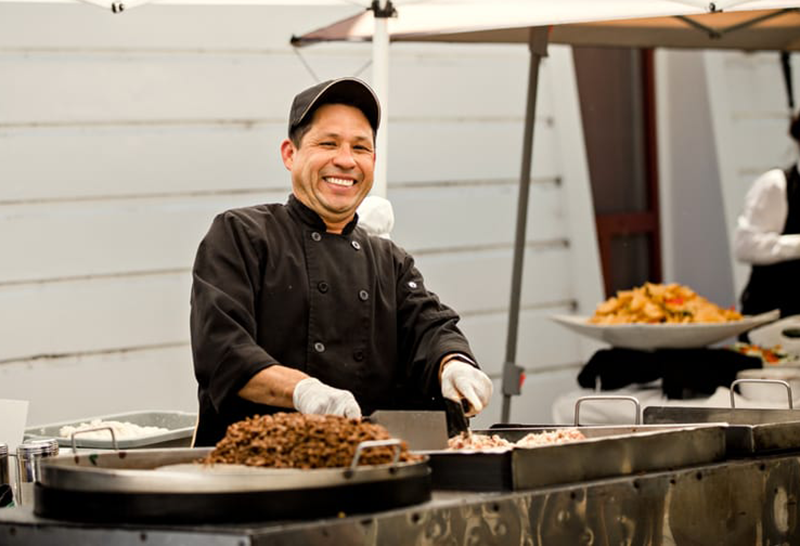 Welcome to Medinas Catering
We cater gourmet foods, bar tending, and other professional services for weddings, corporate, business, legislative and personal receptions, birthdays, anniversaries, fundraisers, open houses and theme parties.
Planning an elegant wedding reception or upscale business affair from 2-300 guests?
Our professionally trained staff is here to provide an event to remember. Whether you prefer sit-down dinners, buffets, or butler passed hours d'oeuvres, our executive chef and his talented culinary staff can create the menu of your dreams.
Medina's would very much enjoy preparing your meal in advance of your event for you and your loved ones, coworkers, or committee member. We will prepare your entire mean for yourself and three guest as it will be prepared and served to your guest.
We require that an event menu be selected in advance of the tasting so that the items we will prepare for you will be the same items during the event. If certain items are not enjoyed during the tasting, we will have the opportunity to replace these items for the others.
Based on parties of 100 or more guests. For smaller parties, typically having all appetizers, you may choose a selection of the agreed upon menu items for tasting. The amount of items will be a mutual agreement by yourself and coordinators from Medina's
Reservation
CHOOSE YOUR DATE
Testimonials
CUSTOMERS REVIEW